Student Resources
On this page, current school-year MySchool students will find all the links they need to get started, as well as helpful tutorial videos.
How to Use APEX Tutorials
The videos below will show you how to use the tools and features of APEX.
APEX Dashboard
Navigating APEX Courses
The Course Activity Report
Requesting Test Bypasses
Submitting Assignments
Communicating with Instructors Success Coaches
The Videos below will walk you through using Google Drive, Gmail and the Apex message system to reach out to your instructors.
Communicating Via Google Drive:
Sending Google Documents via Gmail and Apex
Rules and Expectations
This video eplains the rules and expectations of attending MySchool@Kent:
Weather and Attendance Policy
Weather
If the Kent Career Tech Center is closed, MySchool@Kent and SuccessLink classes will NOT be held. The decision to close will be announced over the local radio and television media. Students should listen to major stations, particularly WOOD and WZZM television stations and WLAV and WOOD radio stations if bad weather is expected.
Attendance
Attendance at MySchool@Kent is performance based. Students should be logging in one hour per course, five days per week. Therefore, attendance is based on the following:
Number of hours logged into coursework
Successful completion of assignments
Communication
Attendance at the learning labs twice a week for MS@K or once a week for SuccessLink is mandatory
A student is considered in violation of the Attendance Policy if he/she is not passing an online course AND is logging into that course less than 5 hours per week or not attending lab sessions weekly. Should attendance become an issue in student success, a contract may be initiated in attempt to create successful learning. Failure to meet the terms of the contract may result in being dropped MS@K and/or non-return for the following term. Students/parents are expected to call in to excuse students if they are absent for a learning lab session. Long-term absences (three or more consecutive days) that are medically-related or due to a death in the family may receive more flexible considerations if documentation is provided to the MS@K administration.
Issues with your Device? Contact the Kent ISD Help Desk
Office Hours: Monday – Friday 6:30 a.m. – 4:30 p.m.
Phone: 616-301-8848
Transportation
Arrangements during the academic school year are pending the local school Transportation Dept. Usually students can ride with the KCTC/KIH students to our building.
Session Hours
Session 1 – 6:55 a.m. – 9:10 a.m.
Session 2 – 9:15 a.m. – 11:30 a.m.
Session 3 – 12:00 p.m. – 2:15 p.m.
High School - Personalized
MySchool@Kent combines new ways of learning, with the best part of school - the caring relationships. We take instruction and coursework online with a laptop/wireless card for learning anywhere. Plus, you'll experience just-in-time learning, tutoring, and group discussions in our café-style face-to-face learning labs.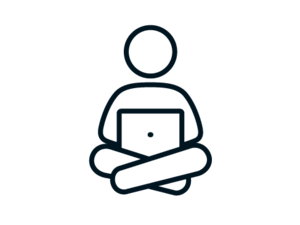 Flexible
Take courses at the time of day you prefer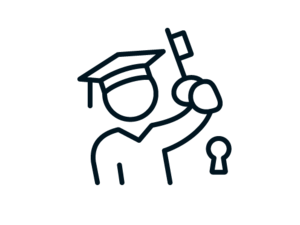 Personal
Complete high school with us or take just the classes you need to graduate a la carte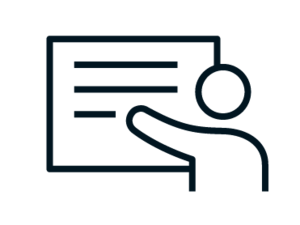 On Site Support
Our Personal Online and on-campus Instructors and Success Coaches provide the support you need when you need it