How to Attend
Interested in attending MySchool@Kent during the school year? Follow these steps to get enrolled!
MySchool@Kent is a service provided by Kent ISD. Students that are residents of the 20 local districts that are members of Kent ISD are eligible for the services provided by MySchool@Kent.
If you'd like to explore the options available from this program meet with your current high school counselor (in your district of residence) and ask the counselor to assist you.
Step 1: Talk to your School Counselor or Administrator
For expelled or long-term suspended students, the local administrator should contact our Principal, Danielle:
For students with an IEP, local teacher consultant should contact Tamara:
Step 2: School Counselor Submits Online Enrollment Referral
Sending school counselor:
Selects classes and submits online enrollment at oe.kentisd.org
Emails transcripts, 504 plans, and Emergency Medical Plans to Deborahvandyke@kentisd.org
Shares MS@K contact info with student/parent
For students who have an IEP, sending school teacher consultant:
Schedules meeting to update IEP
Alerts Tamaracnossen@kentisd.org
Step 3: Parent Schedules an Intake Appointment
Email deborahvandyke@kentisd.org or phone (616) 447-2477 to schedule an intake appointment for the parent and student
Complete the permission forms from the 2020-21 Enrollment Packet .
If the student has a medical condition, it is important to complete the emergency medical plans .
If you encounter questions, please email infomyschool@kentisd.org.
Location
Step 4: Student "Attends" Orientation
Referral, intake appointment, permission forms, and medical emergency forms must be completed before a student may attend orientation
Orientations are by appointment and will be Tues. or Thurs. 12pm - 2pm. At this time, a Zoom invite is necessary. You will receive an email.
Plan to stay the whole time
No food or beverage is allowed
You will receive directions regarding a photo ID
Bring your driver's license number and plate number if you will need a parking permit
Please let us know if you need lunch arrangements
Enrollment Questions? Contact Deb:
Transportation
Arrangements are pending the local school Transportation Dept. Usually students can ride with the KCTC/KIH students to our building.
Session Hours
Session 1 – 6:55 a.m. – 9:10 a.m.
Session 2 – 9:15 a.m. – 11:30 a.m.
Session 3 – 12:00 p.m. – 2:15 p.m.
High School - Personalized
MySchool@Kent combines new ways of learning, with the best part of school - the caring relationships. We take instruction and coursework online with a laptop/wireless card for learning anywhere. Plus, you'll experience just-in-time learning, tutoring, and group discussions in our café-style face-to-face learning labs.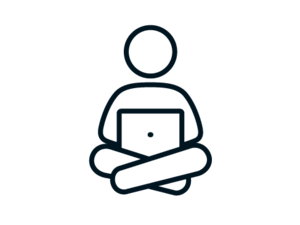 Flexible
Take courses at the time of day you prefer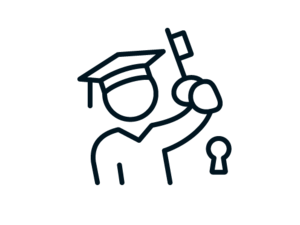 Personal
Complete high school with us or take just the classes you need to graduate a la carte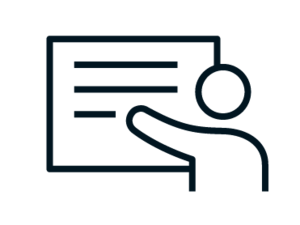 On Site Support
Our Personal Online and on-campus Instructors and Success Coaches provide the support you need when you need it