Thanks for Attending Our Virtual Open House!
High School - Personalized
MySchool@Kent combines new ways of learning, with the best part of school - the caring relationships. We take instruction and coursework online with a laptop/wireless card for learning anywhere. Plus, you'll experience just-in-time learning, tutoring, and group discussions in our café-style face-to-face learning labs.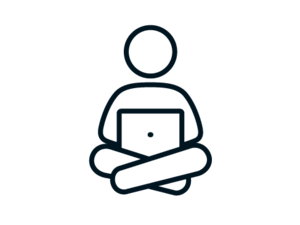 Flexible
Take courses at the time of day you prefer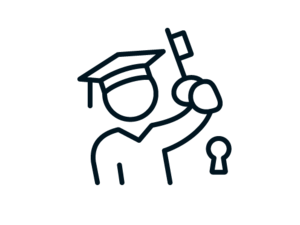 Personal
Complete high school with us or take just the classes you need to graduate a la carte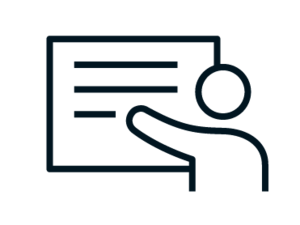 On Site Support
Our Personal Online and on-campus Instructors and Success Coaches provide the support you need when you need it
Learn More
Calendar

Previous

April

2021

Next

S
M
T
W
T
F
S
1
2

Apr 2

Closed- Students do not attend.

Calendar:

Main calendar- google

3
4
5

Apr 5

Closed- Students do not attend.

Calendar:

Main calendar- google

6

Apr 6

Closed- Students do not attend.

Calendar:

Main calendar- google

7

Apr 7

Closed- Students do not attend.

Calendar:

Main calendar- google

10:00 AM to 11:00 AM

MSAK Support Group

Location:

Zoom- contact Colton Cnossen for link.

Calendar:

Main calendar- google

We are providing a 7-week social emotional support group tohelp students who are experiencing anxiety, depression, or stress. Due to thepandemic this will be a virtual group via zoom. Group will run every Wednesdayat 10:00am starting Feb 10th. A link will be provided for studentseach week. The group will be facilitated by Colton Cnossen (Kent ISD MentalHealth Liaison). The goal of the group is to help students better understandanxiety and depression. Along with tips, advice, and education on how to cope.If you would like to attend please complete the parent acknowledgment form andreturn to your instructor or Colton Cnossen. Questions please reach out toColtonCnossen@kentisd.org (616) 447-2437

8

Apr 8

Closed- Students do not attend.

Calendar:

Main calendar- google

9

Apr 9

Closed- Students do not attend.

Calendar:

Main calendar- google

10
11
12
13
14

Apr 14

10:00 AM to 11:00 AM

MSAK Support Group

Location:

Zoom- contact Colton Cnossen for link.

Calendar:

Main calendar- google

We are providing a 7-week social emotional support group tohelp students who are experiencing anxiety, depression, or stress. Due to thepandemic this will be a virtual group via zoom. Group will run every Wednesdayat 10:00am starting Feb 10th. A link will be provided for studentseach week. The group will be facilitated by Colton Cnossen (Kent ISD MentalHealth Liaison). The goal of the group is to help students better understandanxiety and depression. Along with tips, advice, and education on how to cope.If you would like to attend please complete the parent acknowledgment form andreturn to your instructor or Colton Cnossen. Questions please reach out toColtonCnossen@kentisd.org (616) 447-2437

15
16
17
18
19
20
21

Apr 21

10:00 AM to 11:00 AM

MSAK Support Group

Location:

Zoom- contact Colton Cnossen for link.

Calendar:

Main calendar- google

We are providing a 7-week social emotional support group tohelp students who are experiencing anxiety, depression, or stress. Due to thepandemic this will be a virtual group via zoom. Group will run every Wednesdayat 10:00am starting Feb 10th. A link will be provided for studentseach week. The group will be facilitated by Colton Cnossen (Kent ISD MentalHealth Liaison). The goal of the group is to help students better understandanxiety and depression. Along with tips, advice, and education on how to cope.If you would like to attend please complete the parent acknowledgment form andreturn to your instructor or Colton Cnossen. Questions please reach out toColtonCnossen@kentisd.org (616) 447-2437

22
23
24
25
26
27
28

Apr 28

10:00 AM to 11:00 AM

MSAK Support Group

Location:

Zoom- contact Colton Cnossen for link.

Calendar:

Main calendar- google

We are providing a 7-week social emotional support group tohelp students who are experiencing anxiety, depression, or stress. Due to thepandemic this will be a virtual group via zoom. Group will run every Wednesdayat 10:00am starting Feb 10th. A link will be provided for studentseach week. The group will be facilitated by Colton Cnossen (Kent ISD MentalHealth Liaison). The goal of the group is to help students better understandanxiety and depression. Along with tips, advice, and education on how to cope.If you would like to attend please complete the parent acknowledgment form andreturn to your instructor or Colton Cnossen. Questions please reach out toColtonCnossen@kentisd.org (616) 447-2437

29
30