Our Programs
MYSCHOOL@KENT is a combination of interesting, new ways of learning, with the best part of school - the caring relationships. Our programs include online instruction and projects, along with just-in-time learning, peer collaboration, one-on-one learning when needed and face-to-face support. But MySchool@Kent isn't just one option for local students!
NOTE: All enrollments must be submitted by the student's school counselor, registrar or administrator.
MySchool@Kent - Successlink Locations
For students seeking a smaller, intimate learning environment, we partner with the Downtown YMCA to host an off-site option for our students. For those not permitted in a traditional school, SuccessLink can be the perfect option to maintain those face-to-face relationships while continuing online education. We also offer a 100% Virtual option for those who are long-term suspended or expelled.
MyMiddleSchool@Kent - M2S
This program directly impacts 7th & 8th grade students. Set up similarly to MS@K, M2S offers face-to-face time with educators, support staff and customized grade-appropriate content. Whether the goal is to continue on to MS@K or return to the sending school, we concentrate on educational stamina and reading/mathematics to prepare for High School success.
Course Plus - for KCTC Students
Only for KCTC students, Course Plus is perfect for those who may be credit deficient or have a scheduling issue. Offering a wide variety of classes, students can earn that one extra credit they are looking for to meet graduation requirements. Full online support is still offered, and the student connects with the MS@K team for testing and face-to-face support if needed.
A La Carte Classes
Is your student looking for that one extra class that you are not able to offer –either for time/space or content constraints? Allow MS@K to offer the class to your student at a greatly reduced rate compared to other providers! Your student is monitored and proctored at your school, and as with Course Plus, a wide variety of options are available.
Summer School
Why not extend learning throughout the year? To get ahead, to make room in a full schedule, or to recover credit, online Summer School helps students throughout Kent County gain the credits they need to meet their graduation requirements.
More information to come in the Spring for Summer 2021!
High School - Personalized
MySchool@Kent combines new ways of learning, with the best part of school - the caring relationships. We take instruction and coursework online with a laptop/wireless card for learning anywhere. Plus, you'll experience just-in-time learning, tutoring, and group discussions in our café-style face-to-face learning labs.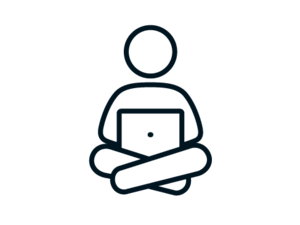 Flexible
Take courses at the time of day you prefer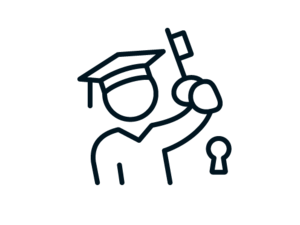 Personal
Complete high school with us or take just the classes you need to graduate a la carte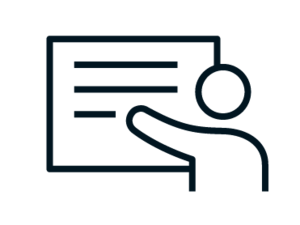 On Site Support
Our Personal Online and on-campus Instructors and Success Coaches provide the support you need when you need it