Summer School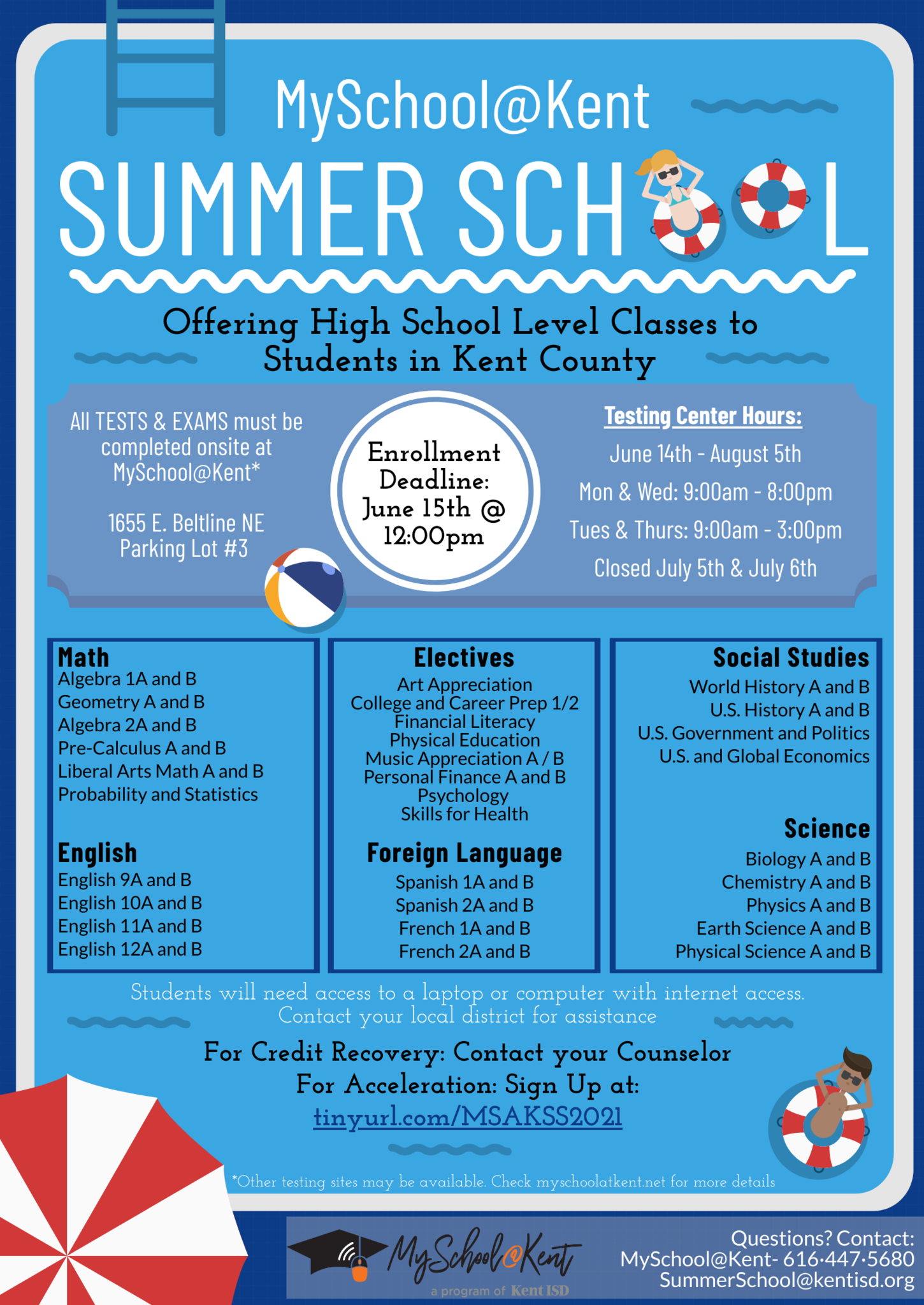 Summer School 2021 - Now accepting enrollments for credit recovery!
MySchool@Kent Summer School program students complete their coursework at home or in remote locations with all tests and final exams completed in person at MySchool@Kent or their local high school if it is hosting a testing center.
MySchool@Kent Summer School is a flexible, online blended learning in an 8-week summer school session. Students earn credits toward a local high school diploma. Registration for credit recovery runs from May 3 through June 15 via the student's local school counselor. The cost has been waived for Kent ISD public school students who qualify for credit recovery.
Credit Recovery students must meet the following criteria:
Enrolled in 9-12th grade during 2020-2021 school year
Failed one or more courses during 2020-2021 school year
Not on track to graduate
Resides in the geographic boundary of the district
Students interested in enrolling in summer school for credit recovery should contact their high school counselor.
Classes run for eight weeks- June 14 through August 5.
Students must have a computer and internet access: This is not provided for the summer program.
All percentages earned in each class will be reported to the high school counselor.
All courses, including tests and exams, must be completed before 3:00pm on August 5th.
For course acceleration or students who are not eligible for free credit recovery
Students who are not eligible for free summer school can reserve a spot on the waiting list for summer school here. Starting June 16, if there are seats available, we will use this wait list to begin enrolling for summer school.
Summer School APEX Tutorial
The video below is an overview on how to use APEX:
Summer School Contact Information
Summer School Coordinator:
High School - Personalized
MySchool@Kent combines new ways of learning, with the best part of school - the caring relationships. We take instruction and coursework online with a laptop/wireless card for learning anywhere. Plus, you'll experience just-in-time learning, tutoring, and group discussions in our café-style face-to-face learning labs.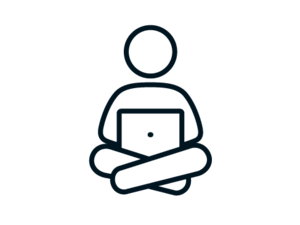 Flexible
Take courses at the time of day you prefer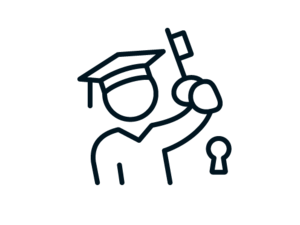 Personal
Complete high school with us or take just the classes you need to graduate a la carte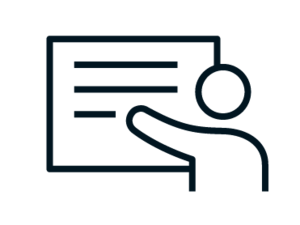 On Site Support
Our Personal Online and on-campus Instructors and Success Coaches provide the support you need when you need it